Dignity for All Students Act 101
DASA 101 -   New York State has passed the Dignity for All Students Act, requiring schools to have an anti-harassment plan in place, as well as a trained professioanl on staff by July, 2011.  Learn about the requirements of this law as well as the importance of creating a caring school  culture and climate so that bullying prevention and intervention are part of the fabric of our children's education.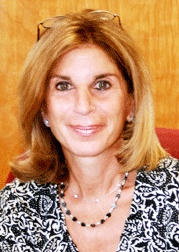 Dr. Karen Siris
Dr. Karen Siris,  elementary school principal and adjunct  professor understands the importance of creating schools with a culture of caring, tolerance, and positive communication among all constituents.  Her goal is to create a school environment that  prevents "bullying" before it begins.  She has  been  featured on NBC and CBS News and  ivillage.com  for the work  she has  done creating  a  Caring Majority of "upstanding" students in her Long Island  School. Her research on Alleviating Bullying received the Outstanding Dissertation of the Year Award from Hofstra University.