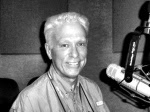 Strong teamwork is the engine that enables continuous improvements in teaching and learning.
High-functioning teams have compelling, stretching goals that require sustained, meaningful collaboration for their achievement. They also have sufficient time to meet and skillful leadership that promotes both the attainment of goals and trusting relationships. (I elaborate here on the qualities of effective teams.)
High-functioning teams also demonstrate the "total radical transparency" that director James Cameron describes in a September 2014 Fast Company interview in which he discusses the development of a submersible vehicle for his documentary, "James Cameron's Deepest Challenge 3-D":
The process I used was called "total radical transparency." Everyone working on the vehicle had to sit around the table every morning at 8:15 – not 8:14 or 8:16 – and we'd air out our problems. There would be no offline conversations about things that were going wrong. You bring your problems to the group, and we as a group would solve them. People thought I was crazy, but after about two weeks, we started really working as a team. They started to understand that you don't hide your problems – you bring your problems to the group.
Instead of hiding problems, members of teaching and leadership teams bring them to the group, which is the ultimate test of high-functioning teams and a prerequisite for the achievement of the compelling goals that guide and motivate their work.
What is your experience working with or on teams that manifest "total radical transparency"?
Happy Holidays and best wishes for a wonderful 2015!