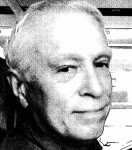 The bad news is that professional development for most teachers has never been very good. The same is true for administrators, which may explain the low-quality of teacher professional development.
The good news is that professional development can get a lot better quite quickly.
All that's required is that administrators and teacher leaders commit themselves to high-quality professional learning and engage the school community in an extended study (but not too long) of the professional development literature that includes generous amounts of honest conversation about current reality and meaningful next steps.
Here are a few important and still relevant posts from recent years on professional development:
"The biggest problem in professional development is…"
"The biggest problem in professional development is that administrators and teachers significantly underestimate the amount of effort and time required to create the new habits of mind and behavior that are necessary to provide high-quality teaching and learning for all students."
"The third way involves finding the appropriate blend of team-based learning/collaboration within the school in which all teachers participate and individualized approaches, including the use of social/learning media, for improving the knowledge and skills of teachers to provide tailored solutions for their unique challenges."
"Mindless professional learning…"
"In my experience, the kinds of teaching/learning processes used in professional development have a profound effect on the teaching/learning processes used in the vast majority of' classrooms. Put another way, mindless professional learning produces mindless teaching. And vice versa.
The remedy is simple, but not easy: It's essential that teachers' professional learning resemble as closely as possible the kinds of teaching and learning desired in all classrooms."
"Why the distinction between professional learning and professional...
"Professional development in schools refers to the processes used in promoting professional learning and the context and other resources that support it.
Professional learning refers to the outcomes – what is learned, how deeply it is learned, and how well it is applied in classrooms. It is about changes in what teachers and leaders think, say, and do on a consistent basis."
"Why professional development without substantial follow up is malp...
"'[H]ead learning' abstracted from practice without abundant opportunities for supportive on-the-job feedback and trouble shooting wastes the organization's resources and squanders teachers' good will. Such malpractice is not only an ethical lapse, but is immoral when students' learning and well being are negatively affected."
"6 fundamental ingredients of robust professional development"
"Powerful professional development has as its primary and overarching purpose the creation of professional learning that affects what teachers believe, understand, say, and do on a daily basis for the benefit of all students."
"Why doesn't professional development improve?"
"Some schools are exemplars of high-quality professional learning and teamwork, but they remain the exceptions rather than the rule. While barriers such as lack of time and other resources are often cited as problems, I think there are four deeper, more fundamental explanations for why professional development has not fulfilled its essential role in the continuous improvement of teaching and learning."